Struggling with snoring and sleeplessness?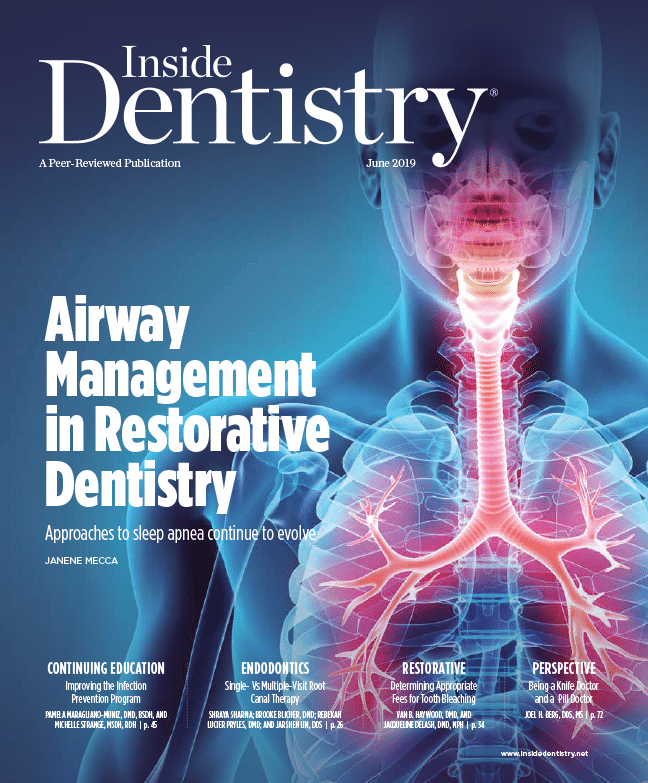 Did you know that systemic inflammation, airway-breathing disorders, TMD and malocclusion are linked? If you are struggling with snoring and sleeplessness, please call us at 408-523-4040. Snoring and sleep disturbances are often signs of obstructive sleep apnea, and we are ready to help.
The Seattle Protocol was pioneered by two intrepid dentists in the Seattle, Washington, area. The six-step process helps patients who struggle with obstructive sleep apnea or other sleep disordered breathing conditions like upper airway resistance syndrome. Sleep apnea is a condition where the epiglottis—the soft area at the back of the throat—or the tongue relax during sleep, obstructing the airway. Upper airway resistance syndrome is a condition in which your body is working so hard to keep your airway open, it creates an incredible amount of stress and releases high amounts of cortisol, creating excessive amounts of inflammation.
For some, thinking of sleep apnea conjures up visions of a restless night's sleep and CPAP machines. While these are certainly the experiences of some patients with this condition, the Seattle Protocol can help many patients with sleep-disordered breathing determine if an airway compromise can be addressed with an oral appliance
Seattle Protocol Step 1: Nose Breathing and Mouth Taping
The first step in the Seattle Protocol is to gently train your body to breathe through your nose, not your mouth. Breathing through your mouth during sleep can lead to snoring and dry mouth. The Seattle Protocol encourages nose breathing by adding a strip of paper tape vertically across the center of your lips. The light adhesive of the tape keeps your lips together but is easy and painless to remove.
Step 2: Temporary Splint for Lower Jaw and Mouth Taping
Once you've adjusted to the mouth taping, the second step of the protocol adds a temporary splint for your lower jaw while you sleep. Adding this splint increases the vertical dimension of your jaw and allows more airway space.
Step 3: Temporary Splint for Lower Jaw with Lower Jaw Pulled Forward and Mouth Taping
If adding the lower splint only isn't giving you the restful sleep you deserve, we move onto the next stage of the protocol. In this step, we add an element that pulls your lower jaw forward. This realigns your jaw and increases your airway space not only vertically, but horizontally as well. This also can give your tongue more of the space it requires.
Step 4: Temporary Splint for Lower and Upper Jaw with Mouth Taping
With all steps of the Seattle Protocol, if you aren't getting relief from the previous step, we move on. In this step, we remove the forward jaw posturing component and add a splint for your upper jaw. You then go to sleep with splints on your upper and lower teeth and your jaw is free to move. This stage allows for additional vertical height, opening up your airway, but without restricting the jaw muscles into any one strict position.
Step 5: Temporary Splint for Lower and Upper Jaw with Lower Jaw Pulled Forward and Mouth Taping
If you need to continue in the protocol, step five again adds a horizontal component by linking the upper and lower splints together and moving the lower jaw forward. The intent, as always, is to continue to open your airway more and more.
Step 6: Temporary Splint for Lower and Upper Jaw with Lower Jaw Progressively Pulled Forward and Mouth Taping
If you still aren't getting that good night's sleep, we move to the final stage of the Seattle Protocol. In this stage, we keep moving your lower jaw forward, incrementally, until you feel well-rested.
While there are six steps in the Seattle Protocol, you may not necessarily go through the entire process. The purpose of the protocol is to help us understand which step provides the best relief. Typically, the further you progress in the process, the more help your airway needs. If we find that you only get positive results in steps 4, 5, or 6, then looking at oral surgery options to expand your airway might be the best long-term solution. Luckily, we are able to set you up with some of the best local orthodontists and oral surgeons to manage your situation.
The Seattle Protocol is a gradual, gentle, and reversible process that helps us identify solutions for our patients with airway issues. It not only can help you get a better night's sleep, but it can lead to an excellent path to better overall health and wellness. If you snore, spend your nights tossing and turning, have anxiety or depression, have acid reflux, or just simply feel tired all the time, call us to schedule a consultation, 408.523.4030. We may recommend starting with the Seattle Protocol to help improve your life!
It's critical to look beyond the symptoms to find the root cause of the disease and current research suggests that inflammation is the root cause. In 2017, World-renowned cardiovascular specialists Bradley Bale, MD, and Amy Doneen, DPN, ARNP, conducted landmark research that found that periodontal disease is a "direct" cause, not just associated correlation, to arteriosclerotic vascular disease. The two researchers have been actively looking for the root cause of cardiac disease. Beat the Heart Attack Gene has such a wonderful illustration of the many diseases that are but one part of the bigger picture.
Systemic inflammation is the #1 factor in atherosclerosis and accelerated aging.